The Luma app. Designed for life
The Luma app has been specifically designed with you in mind, so that you can access helpful insights and build up an accurate picture of how your haemoglobin results are doing over time.
Identify trends in your data
Luma will help you build up a picture of how you're doing. See trends in test results and gain a better understanding of your haemoglobin levels.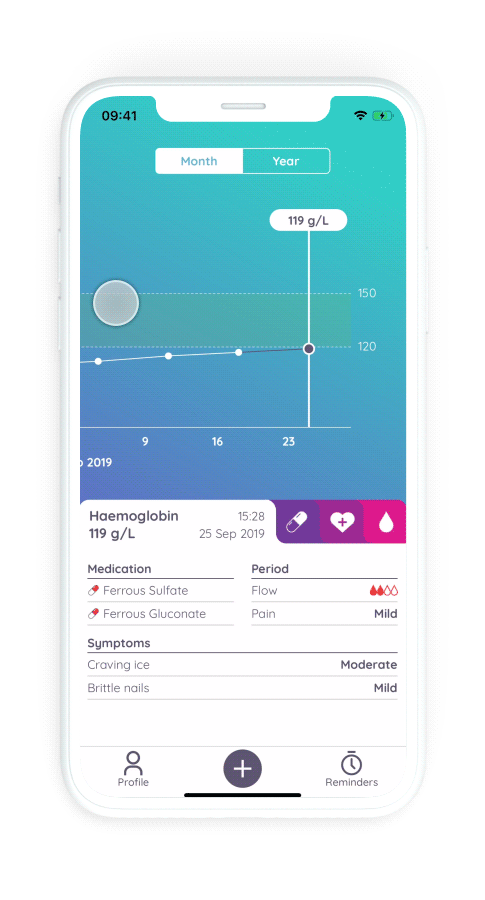 Keep track of your medication
The medication you take, as well as the dosage, may differ over time. Keep your app updated with this information - as well as any missed doses - and learn whether any changes might be impacting your levels.

Tell Luma how you feel
Whether it's a physical symptom or an emotional state, your app lets you record how you're feeling; enabling you to spot potential connections with your haemoglobin levels.
Set handy reminders
Life is busy - and remembering things like testing or taking your medication can be a pain. Let Luma help you. Set alerts using the app, and stay on track with automatic reminders so that you don't miss your next home haemoglobin test.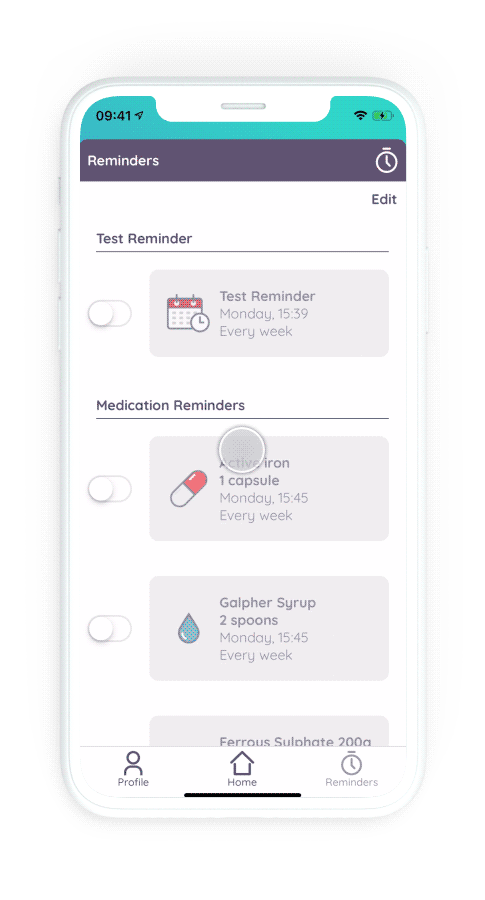 Keep track of periods
Use the optional app feature to track information about your periods, and see whether changes in your cycle might relate to changes in your body.