Reclaim control of your health with Luma, a home monitoring device designed for self-testing your haemoglobin levels, a key indicator of Anaemia. Perform each test with just a drop of blood from your finger, all from the comfort of your own home.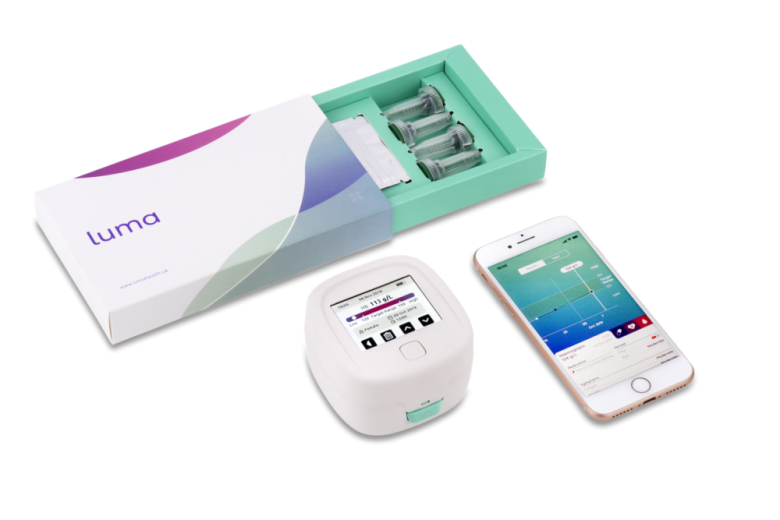 Welcome to Luma. A device for life
Luma is a medical device that measures your haemoglobin levels, accompanied by its own specially designed monitoring app.
Once you have been recommended Luma by a healthcare professional, you will receive a Luma Device along with several months' worth of testing kits. The testing frequency will be recommended by your medical professional, most commonly you will be asked to test twice a week.
After the first few weeks, Luma should become just another regular part of your weekly routine. You'll keep receiving your home Test Kits every quarter to ensure you can keep monitoring your condition.
Luma NHS Programme
As part of our COVID-19 response we are working with select NHS sites to supply Luma devices. This will allow continued testing for higher risk groups whilst remaining safely at home. If you have been enrolled please access important information here.
Patient Information
The Device
The Luma device itself is light-weight, battery-powered and easily transportable due to its small size. If you have any questions about how to store the device, or what conditions it works within – most are addressed within our FAQs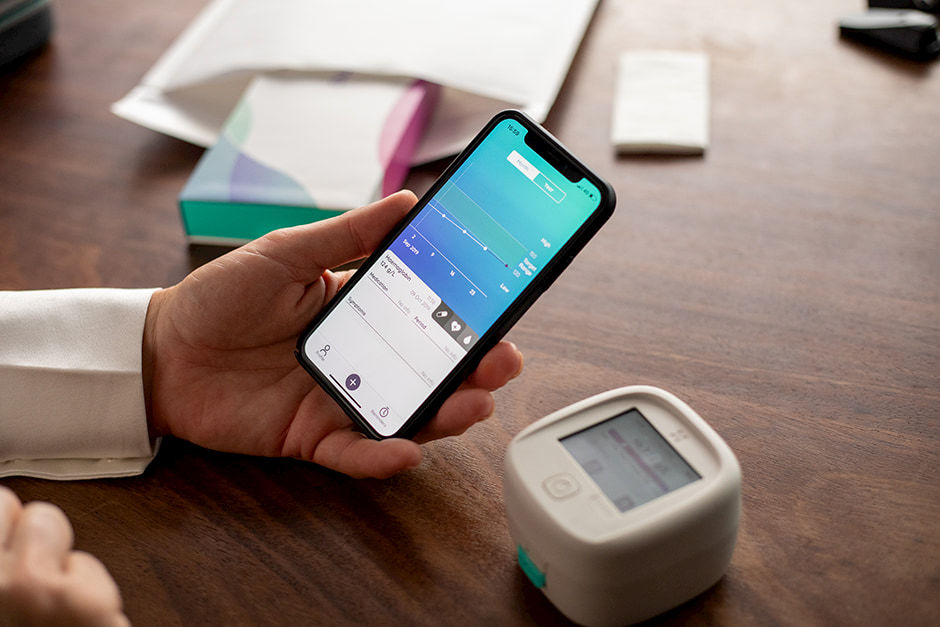 The Process
Test at the same times/place each week; ideally after sitting or standing for a few minutes.
Wash your hands with hot water before every test you start. This warms them up, gets them clean and gets the blood flowing
Use the lancet (the small tool from your kit with a sharp point) to prick your finger and the cuvette (the clear container provided, for holding liquid samples) to collect the blood. A single drop is all that's needed.
Insert the cuvette containing your sample into the Luma Home holder then press the green button on your Luma device to start the analysing process, about 60 seconds.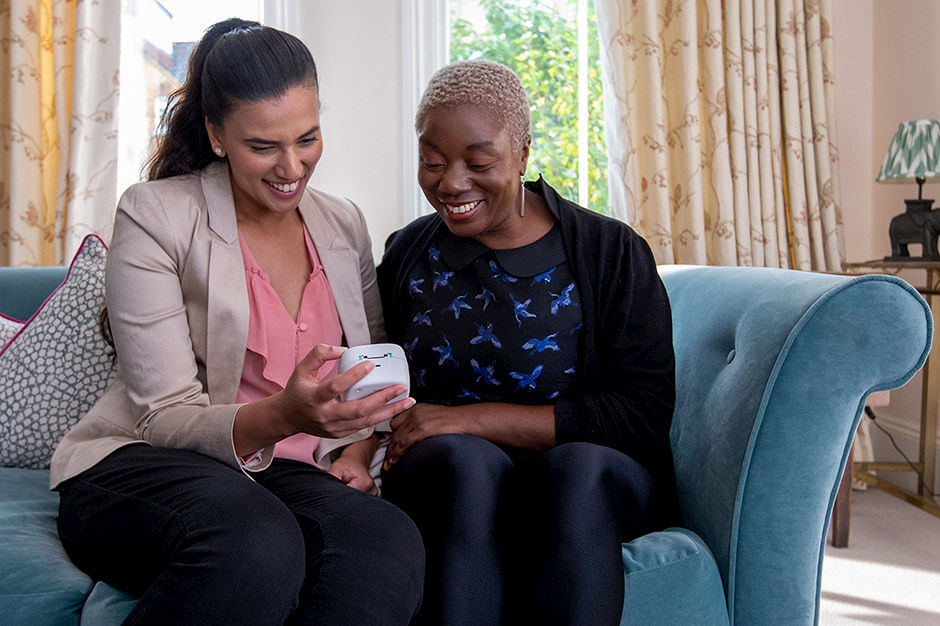 See the progress
Our easy-to-use app with on-screen guidance allows you to input results, log your medications, and set medication and test reminders.
Download onto your phone/tablet and complete the quick-start set-up to begin.